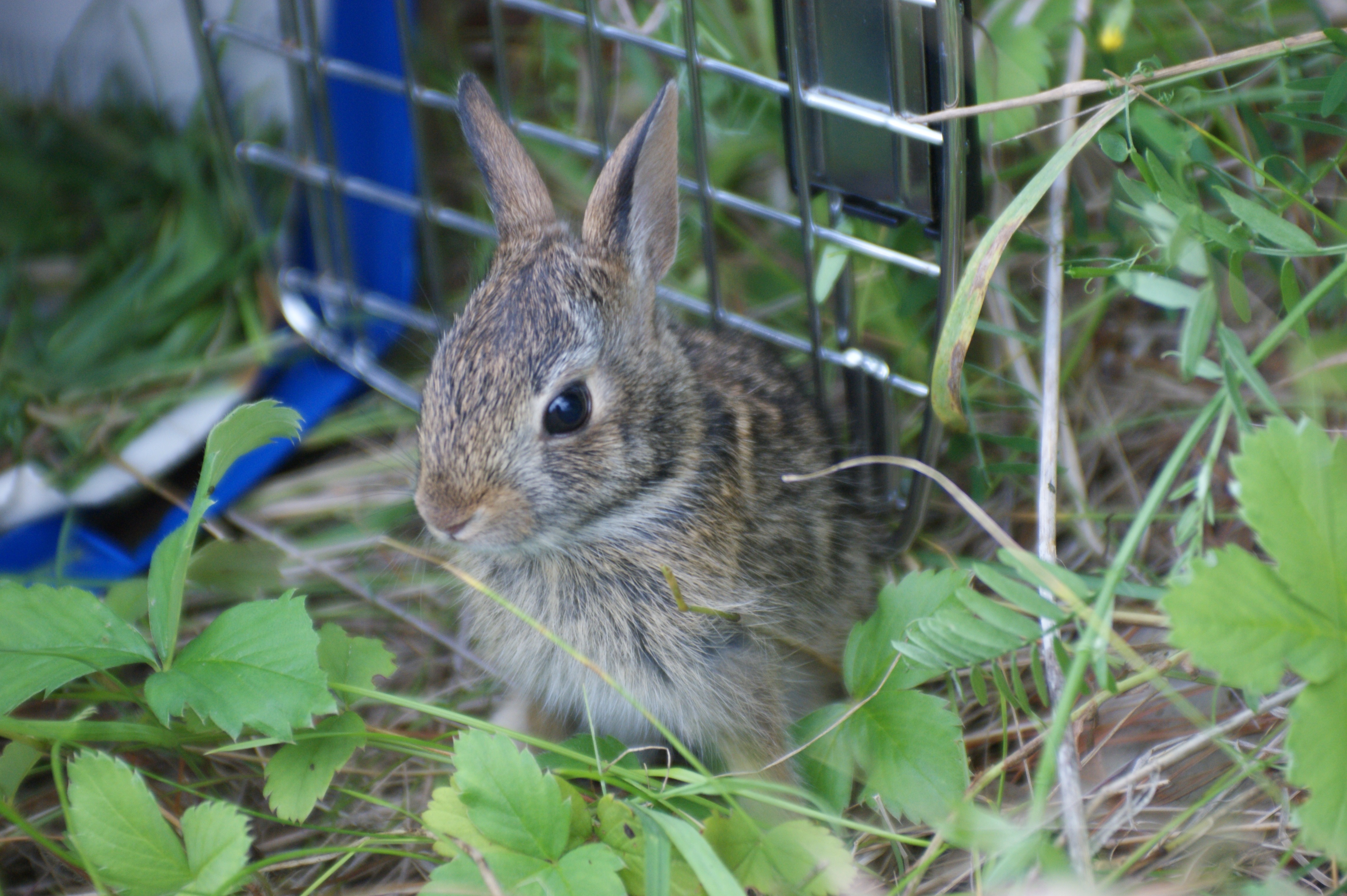 My Wildlife Rescue understands and shares your concern regarding the privacy and confidentiality of your personal information. Our Privacy Policy tells you how we use the personal information we collect. This Policy also specifies how we maintain the privacy of this information.
As a result of using this Website, you are agreeing to the Privacy Policy. However if you do not agree to the Privacy Policy, please do not use this Website.
My Wildlife Rescue is a wildlife sanctuary. Its volunteers aim to prepare all intake wildlife to be released back into the wild.
Our website address is:  www.mywildliferescue.org
Contact Info: click here
We do not publish our physical address because we wish to encourage the public to Contact Us first to discuss their wildlife issue.  For the sake of the animals already in our care, we discourage drop offs without a prior arrangement.
My Wildlife Rescue collects two types of information about visitors to our Website: (i) personal information you provide voluntarily, and (ii) tracking data, which may be automatically collected from visitors to the Website.
You may voluntarily provide personal information in various ways through our Website.  This personal information may include your name, postal address, and email address. You may provide this information when you are signing up to receive updates, creating a user account, making a donation, registering for an event, requesting information, providing feedback, applying for a job or internship, or responding to an action alert.  If you are purchasing something or making a donation, we may ask you to provide your credit card details. This means we collect this information only with your knowledge and permission.
If you Contact Us directly or by submit a contact form, we may keep a record of your correspondence, including any personal information you provide.
If you leave comments on our Website, we collect the data shown in the comments form, your IP address and browser user agent string to help spam detection. We may provide an anonymized string created from your email address (also called a hash) to the Gravatar service to see if you are using it. The Gravatar service privacy policy is available here: https://automattic.com/privacy/. After we have approved your comment, we make your profile picture visible to the public in the context of your comment. (Note if you upload images to our Website, you should avoid uploading images with embedded location data (EXIF GPS) because other visitors may be able to download and extract location data from the images).
We may collect tracking data information automatically from visitors to the Website.  Such data may include a visitor's browser type, operating system, internet service provider or referring website through cookies and other means. We also may track data that includes aggregate information, such as the total number of page visits or visits to the Website, and the average time spent on individual pages on the Website. 
Basis for processing data
We perform actions that may include collecting, recording, storing, using, and disclosing information only when one or more of the following bases applies:
You have consented to the action.
So we can perform a contract/transaction.
To allow us to provide services through our Website.
For compliance with our legal obligations.
For our legitimate interests or those of any third-party recipients that receive your personal data (as detailed below).
How your information is used
My Wildlife Rescue uses information in various ways that include:
sending you updates about our campaigns, rescues, and events.
responding to your inquiries and fulfill your requests, such as to process donations, renew your membership, and provide membership services.
providing you information about our partners.
accepting payment for, ship, and send you confirmation of your merchandise orders.
managing and process your internship or job application.
remembering your online profile and preferences.
personalizing web and email content based on your interests and send you invitations to events in your area.
sending you administrative information such as updates to our terms.
performing data analysis, and measure and improve the effectiveness of our campaigns and Website.
Here are some circumstances in which My Wildlife Rescue may share your information:
We share the personal information you provide us with our third-party service providers as necessary for the provision of services. These services include website hosting, data analysis, payment processing, information technology, customer service, email delivery, and auditing. Therefore My Wildlife Rescue takes reasonable measures to ensure these third parties are protecting your information.
We may add the name and postal address you provide to our mailing list.  Occasionally we may make this list available to reputable advocacy and non-profit organizations and commercial companies.
My Wildlife Rescue does not sell or rent your telephone number or email address. We may occasionally send you emails with information from reputable advocacy and non-profit organizations and commercial companies, but we do not provide those entities your email address or phone number.
We may provide third parties with aggregated but anonymized information and analytics that do not specifically identify you. 
International transfers of personal information
My Wildlife Rescue is based in Canada. As a result, you are consenting to having your information stored and used in Canada as described in this policy by accessing our Website and submitting your personal information.  Additionally you are consenting to having your information transferred to Canada if you are outside Canada.
A cookie is a small piece of data stored on your device that does not itself contain personal information. You can configure your browser to refuse cookies, however some pages may not function properly if you do so. 
When you leave a comment on our Website, you may opt-in to saving your name, email address and website in cookies for your own convenience. Consequently you will not have to fill in your details next time you leave a comment.
If you have an account, when you log in to our Website we may send a temporary cookie to determine if your browser accepts cookies. However this cookie contains no personal data and your browser will discard it when you close your browser.
When you log in, we will also set up several cookies to save your login information and your screen display choices. Login cookies last for two days, and screen options cookies last for a year. If you select "Remember Me", your login will persist for two weeks. The system will remove your login cookies If you log out of your account.
The system will save an additional cookie in your browser if you edit or publish an article. This cookie includes no personal data and simply indicates the post ID of the article you just edited. It expires after 1 day.
(ii) Advertising and third party use of cookies
My Wildlife Rescue and its third-party vendors such as Google, Facebook, and other social networks, may also use cookies to provide you personalized content and targeted advertising. We use Google Analytics without identifying individual visitors. Google Analytics uses cookies and similar technologies to anonymously collect information about the use of our Website and report Website trends. You can manage the use of third-party cookies at www.aboutads.info/choices and learn about Google's practices by going to https://www.google.com/policies/privacy/partners/.  You can manage your google privacy settings at https://privacy.google.com/take-control.html.   
Embedded content from third party websites
Articles on our Website may include embedded content (e.g. videos, images, articles). Embedded content from other websites behaves in the same way as if you visited the other website.
Our Website also links to third-party websites. Though we carefully choose our third-party links, we cannot be responsible for the content of third party websites you visit, or their privacy policies.
Third party websites may collect data about you, use cookies, embed additional third-party tracking, and monitor your interaction with embedded content. This monitoring may include tracking your interaction with embedded content if you have an account and are logged in to that website. Since we cannot control third-party sites, please read the individual privacy policies posted on the sites prior to use.
Protecting your information
We are committed to protecting your privacy and take reasonable steps to protect the security of your information. This means we have put secure forms and encryption technology in place for transactions on our Website to protect the data you submit to us via the internet. 
My Wildlife Rescue retains your personal data as long as necessary to fulfill the purpose for which we collected it, or to comply with legal, regulatory or internal policy requirements, or until you request the deletion of your data.
If you leave a comment, we retain the comment and its metadata indefinitely. We do this so we can recognize and approve any follow-up comments automatically instead of holding them in a moderation queue.
We store personal information in the user profile. Users that register on our Website provide this information to us. All users can see, edit, or delete their personal information at any time. On the other hand users cannot change their username. Website administrators can also see and edit that information.
Certainly you can unsubscribe from our communications at any time by clicking the unsubscribe link in any correspondence from us, or Ccntact Us. You can also update or correct your data at any time by logging into your profile or Ccntact Us. If you wish to have your name added to our do-not-share list, or if you have any questions about this privacy policy, please Ccntact Us .
If you have an account on our Website, or have left comments, you can Contact Us to request an exported file of the personal data we hold about you,. We will include any data you have provided to us in the resulting exported file. Furthermore, you can request that we erase any personal data we hold about you however we will not erase any data we are obliged to keep for administrative, legal, or security purposes. 
Visitor comments may be checked through an automated spam detection service.
Please refer to our Terms and Conditions for Donation Payments for further information on where we send your data.
Portions of the website may contain content directed at children. Children should make sure their parents, or the adults who are caring for them, know they are using the website and have consented to My Wildlife Rescue's limited collection and use of their personal information, and to this privacy policy. In the event that My Wildlife Rescue learns that it has collected personal information from a child under age 13 without parental consent, we will delete that information as quickly as possible. If you believe that we might have collected any personal information from a child under 13 without parental consent, please Contact Us.
My Wildlife Rescue may amend this privacy policy at any time in its discretion. We will post the amended policy on this page noting the date updates were made, and we will also post a link to the policy on My Wildlife Rescue's homepage. Any changes to this privacy policy are effective the moment we post the revised privacy policy. Your resulting continued use of the Website following these changes indicates your acceptance of the revised privacy policy.
This Terms of Use Agreement states the terms and conditions under which you may use this Website. This Website contains content that is protected by copyrights, trademarks, service marks, trade secrets, patents, or other proprietary rights. These rights are valid and protected in all forms.
Photos: The photographers or My Wildlife Rescue own all photos on our Website, Facebook and other social media pages. These photos are all protected by copyright.
Social Media Engagement Rules:  We encourage open discussion and invite you to share your comments on My Wildlife Rescue-related issues on our social media pages. By participating on our social media pages, you are agreeing to My Wildlife Rescue's social media engagement rules, outlined below.
My Wildlife Rescue reserves the right to delete posts or comments containing any of the following elements:
profanity or pornography
misinformation
spam/advertising
off-topic/irrelevant content
personal attacks or excessively negative content
content that promotes violence
content that promotes illegal or questionable activities
support of habitat destruction, animal abuse, poaching or wildlife trade, or the use of wildlife as pets
other content that is considered inappropriate
If you repeatedly violate this policy, you will be removed from our page. If you are considered a nuisance by My Wildlife Rescue's personnel or supporters, you will be removed. We encourage open discussion, which includes disagreement, but we will not tolerate harassment or taunting of My Wildlife Rescue's personnel or supporters.
My Wildlife Rescue is not liable to you under any circumstances for any lost profits, lost savings, or incidental, indirect, special, or consequential damages, arising out of your use or inability to use our Website, social media pages, or other services, or the breach of this agreement, even if advised of the possibility of such damages.
My Wildlife Rescue uses various plug-ins for its site. In light of this, below we have summarized the specifics on one of the plug-ins that impact your privacy with information provided by the plug in.
We collect information about visitors who comment on Sites that use our Akismet anti-spam service. The information we collect depends on how the User sets up Akismet for the Site, but typically includes the commenter's IP address, user agent, referrer, and Site URL. We may also collect additional information directly provided by the commenter such as their name, username, email address, and the comment itself.
My Wildlife Rescue reserves the right to amend this Privacy Policy at any time.
Last updated    2022-02-21