Wildlife Rehabilitator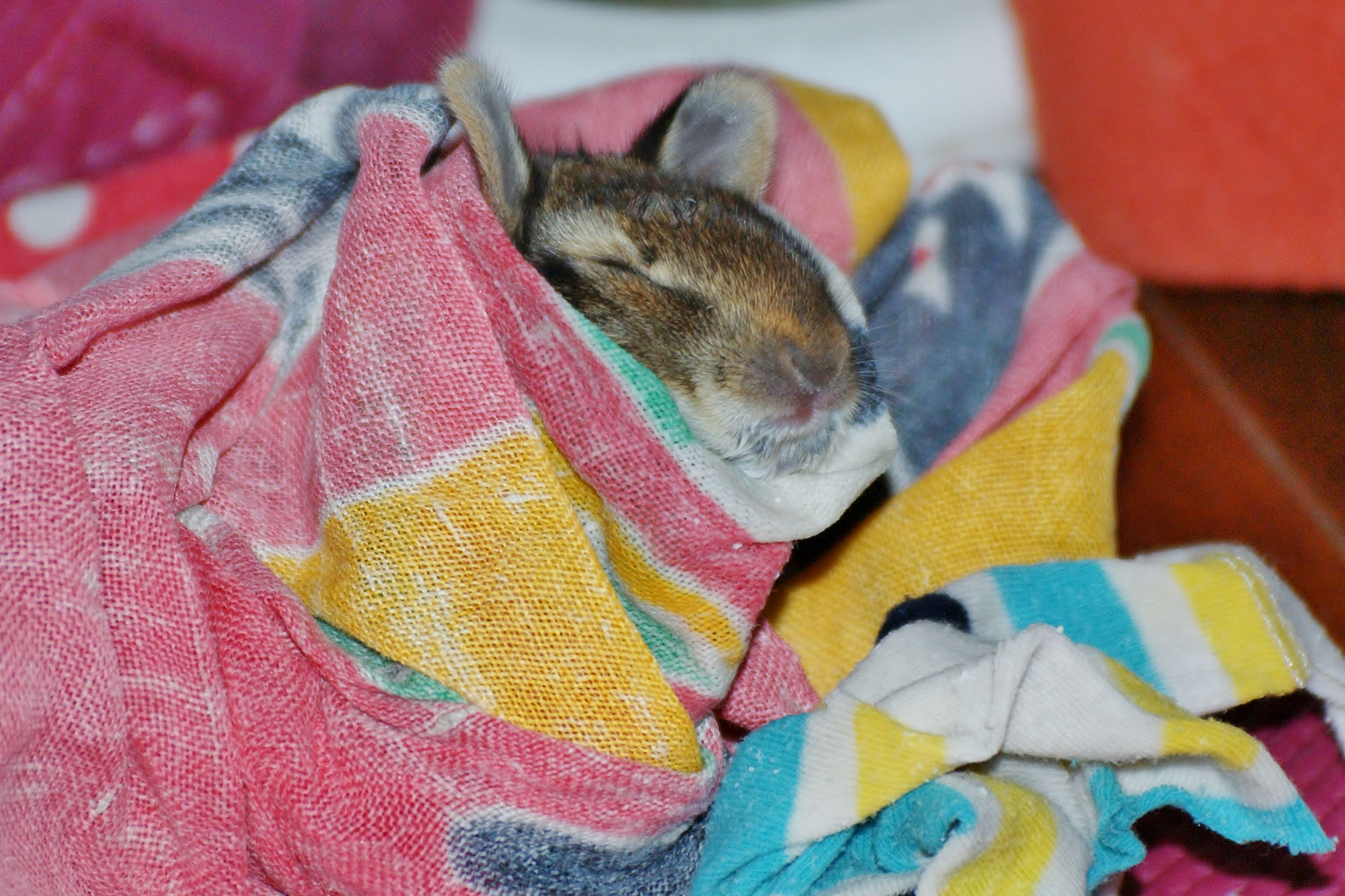 In Ontario, you do not need to be an Authorized Wildlife Rehabilitator to volunteer or work for an establishment that has a Wildlife Custodian Authorization. However there are many advantages for you to train to become an authorized wildlife rehabilitator. Most importantly, it gives you a better understanding of the many things involved in wildlife care. Both the good and the not so good. Specifically, this education will give you a taste of what is involved in rescuing, rehabilitating, feeding, housing, nursing and releasing wildlife. Certainly, for a wildlife enthusiast such as yourself, you will find the information you learn very interesting!
To become an authorized wildlife rehabilitator, you will need to pass the
Ontario Wildlife Rehabilitation exam. 
If you would like to rehabilitate animals that can spread rabies (e.g., raccoon, skunk, bat or fox), you will also need to pass the Ontario Rabies Vector Species exam. In addition, you will want to get a rabies vaccine shot from your doctor. Subsequently, you should ask your doctor to authorize a blood test yearly that will verify if you are still protected against rabies. Unfortunately, the effects from this shot don't last a lifetime.
The Ministry of Natural Resources and Forestry (MNRF). administers both the Ontario Wildlife Rehabilitation and Ontario Rabies Vector Species exams.
The MNRF will provide some study materials that you can use to prepare for both exams. Furthermore there are courses you can take from commercial providers,. You can also gather the study information from existing knowledge on the web. Be careful, though, as there is a lot of misinformation on the web too. Remember to check your sources!
Finally, if you would like to house wildlife in your own sanctuary, you must obtain a Wildlife Custodian Authorization for your establishment.  The MNFR also provides this provincial authorization. For further information on this authorization, please contact your local MNRF office
If you are searching for an authorized wildlife rehabilitator in your area, here is a list of Ontario's wildlife rehabilitators. Please note this list is not all-inclusive as it is based on voluntary participation.
I highly recommend you learn all that you can to prepare for the Ontario Wildlife Rehabilitation and Ontario Rabies Vector Species exams, even if you decide not to take the exams themselves. After all, it is the knowledge that is important, not passing an exam.
Being a well-educated person with respect to wildlife will give you confidence. Moreover, it will set you apart from others if you apply for a position at a wildlife sanctuary. Additionally, it will directly benefit all wildlife in your care. And most importantly, you will find what you learn to be fascinating !